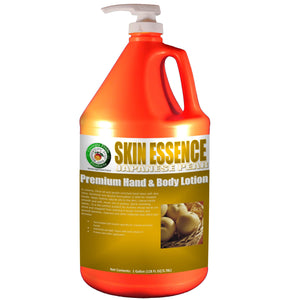 A creamy, lanolin-enriched hand lotion with aloe vera; Soothing non-alcohol formulation is ideal for chapped hands. Helps restore natural oils to the skin; Leaves hands smooth and soft, never oily or greasy; Quick-vanishing lotion; USDA authorized-E4. It is the perfect product for workers whose hands are dried and chapped from working in tough climates and around solvents, cleaners and other materials that affect skin dryness.
Formulated with Vitamins 
Formulated with lanolin especially for cracked and dried hands
Industrial strength- lotion with extra vitamin E 
• Protect skin after application 
Perfect for Schools, Cafeterias, Kitchens, Restaurants, Rest Rooms, Shops, Office Buildings, etc.