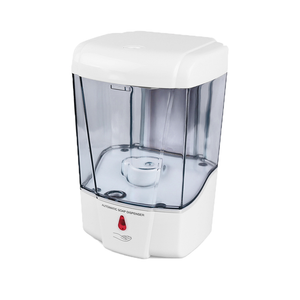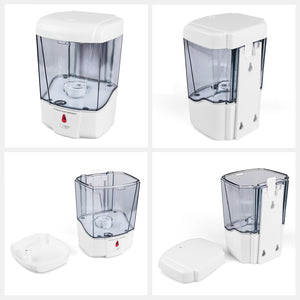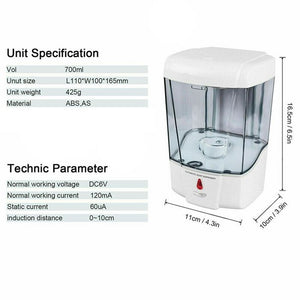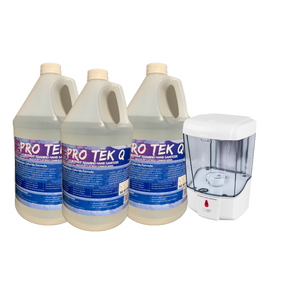 Our wall Mounted automatic Dispenser is perfect for keeping hands cleans without having to touch the dispenser.
Sensor Function - Fully automatic and completely touch-free operation, the noncontact Intellisense can avoid Bacteria cross-infection.
More Convenient - Easy to top filling, also can be hung on the wall. Single out the liquid 0.8~1ml, avoid unnecessary waste. Non-Drip and more clean-Innovative non-drip design eliminate waste and countertop mess, large easy to fill opening.
Suitable For - More place can use-Perfect to use at bathrooms, kitchens, offices, schools, airports, hospitals, hotels and restaurants, and other public places.
Much Fun - You will find your children like it, and now they won't forget washing their hands, it's much more effective than mom's reminders.
Easy and safe to handle: The lid can be locked, wall-mounted, easy to install, and use. Powered by 4 * AA batteries (not included), with LED indicator light, more convenient to use at night.
Easy to install, and easy to wash, convenient for you to use. A practical tool in your kitchen
Automatic sensor infrared handsfree soap sanitizer dispenser.
It has a built-in infrared smart sensor, soap will come out automatically once laying your hand, dishware, etc.
Under the spout. It's perfect to use in the bathroom, kitchen, office, school, hospital, hotel, and restaurant.
Built-in infrared smart sensor.
The fully automatic and touch-free operation, to avoid the second cross-infection.
The innovative non-drip design eliminates waste and countertop mess.
Specification:
Type: Wall-Mounted Soap DispenserC Material: ABS
Quantity: 1 pcs
Item Color: As shown
Max Capacity: 700ml
Drop Volume: 0.8-1ml
Effect Distance: 0-10cm
Battery :4*1.5V AA battery (not included) Rechargeble
Static Current: 60uA
Rated Current: 200mA
Input Power: 4 AAA batteries (not included)
How to Operate:
1. Remove the battery cover and insert 4 new AAA batteries. Put the cover back;
2. Twist the top cap to open. Fill the reservoir with liquid soap to about three-quarter of its capacity, close it tightly;
3. To switch on, press power button;
4. Put your hand under the sensor to let the dispenser start to work. To stop soap dispense, just remove your hand away from the dispenser.
5. Each time it will pump out around 1 ML liquid. If you need more liquid, please hold on your hand and wait for around 2 seconds, then more liquid will come out soon.
Package included:
1 x Automatic Soap Dispenser (Does not contain the liquid in the bottle)
1 x Instruction Manual
Warm Note:
1. If you pour thick liquid, please add proper diluted water to ensure normal discharge.
2. When used in a strong light environment may cause Infrared sensors to malfunction.
Sensor Function
More Convenient
Easy and safe to handle
Innovative non-drip design
Fully automatic and touch-free operation
More Convenient
Fully automatic and touch-free operation
Sensor Function
Easy and safe to handle
Innovative non-drip design